From the most basic to the most niche, with mixtures or pure: here, you find out how to consume hashish and concentrates and make the most of it – with precious Harm Reduction tips for your safety. Come and find out!
Whether you are starting to venture into the wonderful world of hashish and concentrates or are already a fan like us: it is always good to discover new ways to use hash, or even remember those little ways we thought we had forgotten . In some countries, hash is even more common than flower. Here in Brazil, we know that it can be difficult – and expensive – to find quality extractions. Therefore, many people use them in mixtures.
But, above all, it is importan to read more about these methods and find out which one best fits your type of use, and understand how to reduce damage in all of them.
Hashish is the result of the extraction of cannabis trichome heads, and can appear in many formats: bubble hash (or ice, water hash, ice-o-lator), rosin, charas, dry sift… For concentrating precisely the parts where terpenes and cannabinoids remain, they can reach very high concentrations of THC – which must be taken into account when using. Take it easy, respect your body, and enjoy the ride.
Now let's get down to business? Get to know (or remember) here different ways to use your hash, whether vaporizing, carburizing, pure, with flowers, tobacco or other herbs.
To smoke in a joint
One of the most common ways to use the hash is to put a little bit of it in the joint, mixing it with some herb that helps to burn it. So, you can use any type of hash, in any consistency. The secret to perfect burn is the ratio of hashish to herb, which varies depending on the quality of the substance you have available.
Making a joint like this is an art, a ritual, and there are several ways to do this: by chopping the hash, mixing with the herb and pricking with scissors, breaking into small ones in a joint or even putting it around the joint. There is no right and wrong to create a beautiful one, the artist (or chef) is you!
The tip is: the more plant matter in the hash, the easier it burns and the less herbs to mix are needed. The more sticky, greasy and resinous, the more difficult to burn, so we will need herbs to mix! And also, to know how to check the quality of your hash just click here.
In this case, you can apply the same forms of Harm Reduction that a normal joint already requires: long cigarette tip, filter and quality silk paper. It is also important that, if you often use tobacco to smoke hash, you know the HR strategies around tobacco and cannabis consumption.
You will need:
As we mentioned above, a long cigarette tip, filter and paper of your choice;
Flower or some other herb;
Your hash of choice.
How to use it:
Make your mix!
The first step is to build a mixture for your joint, with the hash next to your herb of choice. If you choose tobacco, remember to put as little as possible just to burn and maintain the taste of your hashish!
Put your mixture in the paper
With your mix ready, just transfer it to paper. And remember: quality paper and a long cigarette tip are part of the Harm Reduction ritual for any type of joint. After adding all of that, it's time for shiatsu!
Lick the papers glue and it's done!
Are you in doubt about what shiatsu is? It's a slang that characterizes the time to close the hash joint – be light at the time of rolling, or it will be very compacted and difficult to burn. After closing and adding your extraction to the outside if desired, just set fire to Babylon. If this is your first time using it, go little by little, on more widely spaced puffs, to feel how your body reacts. Self-knowledge is everything, right?
In pipes or bongs
Smoking in pipes or bongs is one of the fastest and most practical ways to consume your hash! You will not need to spend so much time on the ritual and can go straight to enjoy your extraction. The quality of the hash available will indicate whether you will need other herbs to mix or not.
There are two types of pipes: one where you directly heat the hash and another where you heat a glass surface and touch the hash. In the first case, you may need a type of metal screen to hold your material. Some already come equipped with this screen, but if yours doesn't, check out the nearest head shops.
You will need:
Your bong or pipe;
A little flower or herb preferably;
Your chosen hash.
How to use it:
Make a "bed" of flowers on the metal net
In addition to not losing so much material, they help your hash burn easier.
Add your hash
Place the hash on top of the flower, or on top of the net, if you want to take a risk and smoke it pure.
Just light it up!
If you have problems with burning the hash, try using a torch instead of a lighter.
In vaporizers or dab rigs
Vaporizers and dab rigs are perfect for using concentrates with low contamination of plant matter. We love the famous hash rosin, hash (full melt) and rosin, and we came to remember that a dab is just a small quantity (like a grain of rice), after all, the concentration of cannabinoids in these samples can be very high.https://player.vimeo.com/video/513779081?app_id=122963
Vaporization changed the game in therapeutic/medicinal consumption, when it became possible to vaporize weed at controlled temperatures. There are some cannabis strategies and paraphernalia that allow you to control exactly the temperature you want to vaporize to take advantage of all the cannabinoids and terpenes in your extraction. Generally, it is ideal to keep between 350 and 500 F, between 170 and 230 ° C.
You will need:
Vaporizer with capacity for concentrates or dab rig;
E-nail or blowtorch, in the case of dab rigs.
Your hash of choice.
How to use it:
In the vaporizer
If your vaporizer accommodates concentrates, just put it on, select the desired temperature (we like to go from the coldest to the hottest, to enjoy everything that the hash has to offer) and light up.
If it is not hash specific, look for an adapter and do the same process. It is good to remember that vaporizing is also a way to reduce damage: in addition to being able to better enjoy all the effects of your hash without waste, it does not go through the combustion process, which helps you to preserve your precious lungs.
With a dab rig
First, make sure your water compartment is full. Then, use a torch to warm your nail to the desired temperature. We recommend quartz nails, not titanium nails. When it is hot enough, let it cool. The ideal is to be able to measure the temperature, but if you do not have an instrument, use a stopwatch and do empirical experiments to guarantee a lower temperature in your vaporization
Another interesting option is the "cold start" method. To do this, load your dab into your quartz nail before heating it, carefully heat your quartz nail from the bottom on a lower setting of your blowtorch flame, until you see the hash start to melt. When the hash starts to melt, stop heating, apply your carb cap and enjoy!
Feel free to heat the dab again for another hit, when done correctly this method gives great flavor on the first heat up and allows for all those wonderful terpene expressions to be experienced, then on the second go around we can "get a little higher" with our temperature and start to vaporize more of the cannabinoids. Just be careful not to apply too much heat and combust your dab as we are trying to vaporize here remember?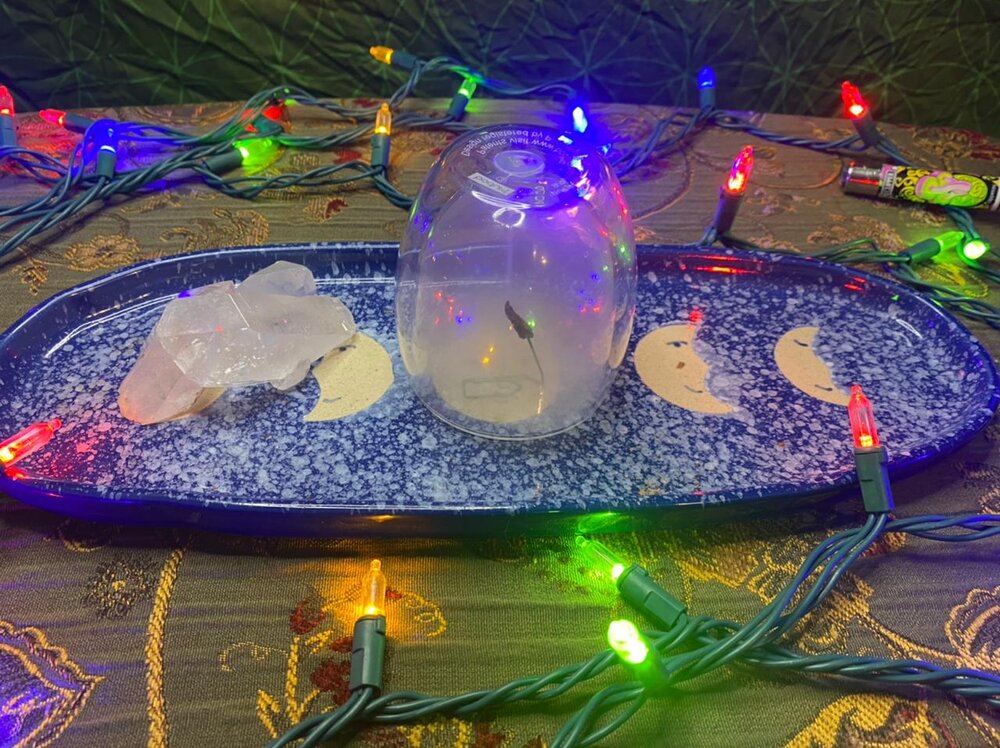 With knives or cups
This is where we discover the human ingenuity of stoners adn they can do just about anything when they want to get high. No equipment? Just go to the kitchen and voilà: with a knife or a glass, you can use your hash in a good way.
You will need:
Two knives or a glass cup;
Your hash.
How to use it:
With the knife
To smoke in the knives, light the fire and heat both until they are red hot. Then, put a little hash on one of the sides and squeeze with the other. With a cone made of paper, pull the smoke out.
Be careful: doing this is very dangerous, and you can get burned – even more when you're high, right?
In the glass cup
First, turn your hash into a little roll. Attach a thumbtack to a paper cup holder, and the hash on the thumbtack – it will look like an incense stick. You will light it and put it in the glass, closing it and leaving the smoke trapped inside. When the glass is filled with smoke, you will move the cup holder slightly away and suck in that smoke. There are people who even use straws! If that's your case, give preference to reusable materials.
Girls, is hash something accessible?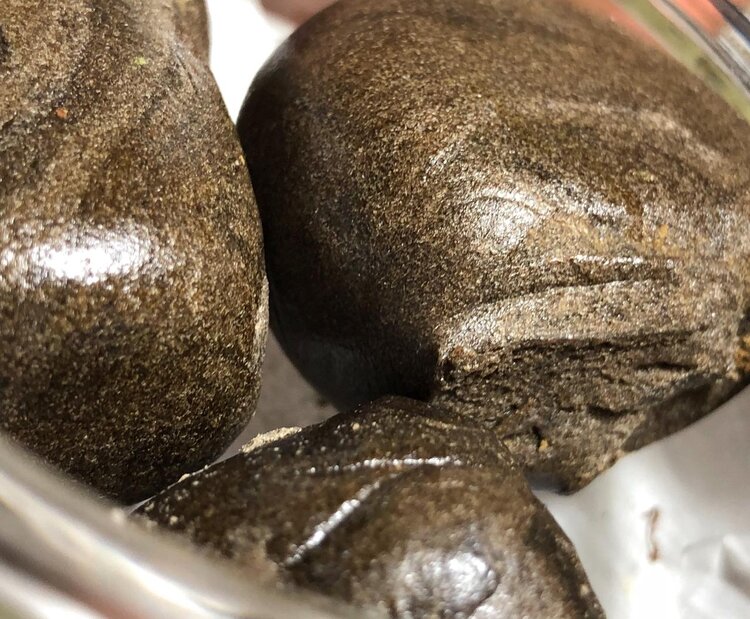 In Brazil, we face a challenge in accessing quality hash, so we always bring the idea of home cultivation to be able to make your own quality extractions. We have already taught here how it is possible to make safe extractions and without chemical solvents at home for personal consumption. Because of prohibitionism, we understand that it is much more difficult for some people to do all of this. But you can check, understand the ways and improve yourself in this art while we have no other options.
In the United States, the hash culture is very strong, and it is possible to buy it legally in some states at dispensaries or even be seen in hash competitions. Our fight is so that, here in Brazil, this can also happen soon. We still have a long way to go – mainly to turn the key to prohibitionism and spread Harm Reduction as a safer and more humane counterpoint.
And you, did you enjoy learning these ways of using hash? Did you already know them all? Are there any that we don't talk about here? Tell us in the comments!