The cannabis lubricant promises a greater connection with the body itself and twice as many orgasms. Therefore, we will present homemade solutions for you to make your own marijuana lubricant. Shall we plate the pepeka?
Earlier this week, we published a full text on the link between cannabis and female sexuality. One of the several points covered is the use of the herb in the production of medicines, ointments, creams and … cannabis lubricant. Yes! That's what you read, we came here to tell you that it is possible to get your vag high, get to know your own body better, and still contribute to your sexual health.
And, as we promised, today is the day to teach you how to make your product at home – 100% organic, free of parabens, oil derivatives and everything we should keep away from our genitals. After all, we have to be very careful when we think of putting something in that region.
Learn here with our step by step and discover the effects that weed lubricant can have on your body! And do not forget to read the text on Cannabis and female sexuality, in it, you will find a lot of information about how to make this special plant at all stages of life.
What you need to do it
Cannabis lubricant is basically a mixture of coconut oil and decarboxylated cannabis. The decarboxylation process is exactly what activates your herb, giving it its psychoactive and therapeutic powers. Still don't know how to do this?
After doing this process, you can go ahead and add the ingredients for the recipe!
100g coconut oil.
5 to 10g of decarboxylated cannabis (depending on the potency you want to make, we prefer 5 grams!).
In today's example, we did a little bit different with fresh Cannabis: it was a special day and a harvest needed to be done, so there was no time to dry the buds. With that, we did the decarboxylation directly in the coconut oil, and left it in "Bain Marie" for about 5 hours.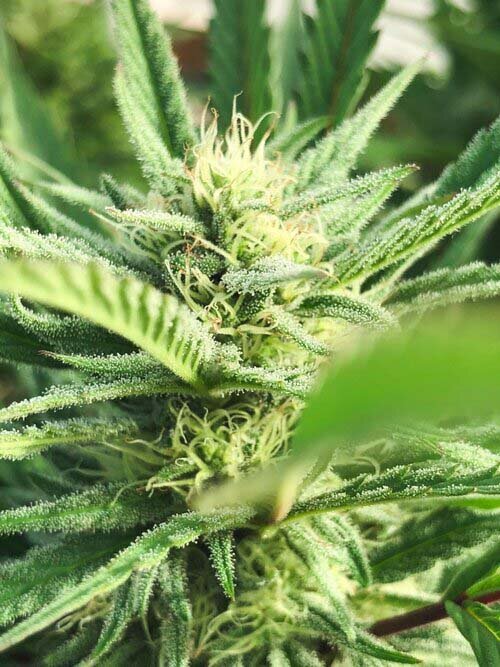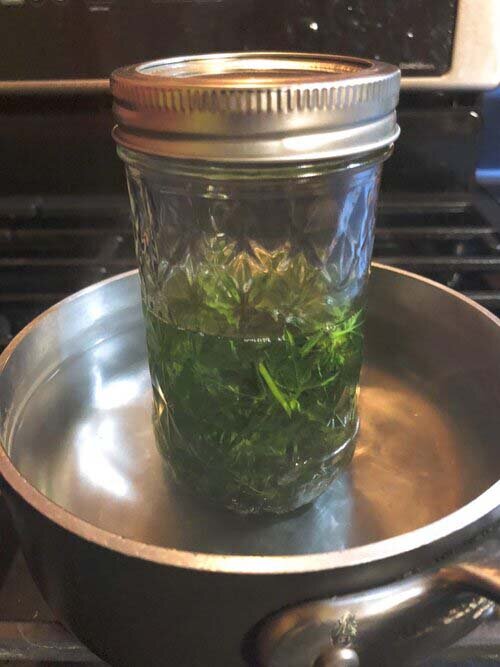 Step by step:
Weigh your decarboxylated cannabis and set aside 5g for this witchcraft!
Combine coconut oil and cannabis and heat the two together over low heat. Cooking can be done in several ways: in a water bath, at low point, between 4 and 6 hours, stirring occasionally; or in a simple pan over low heat for at least three hours, stirring frequently (since directly in the pan the mixture is more susceptible to burns). In all cases, a small amount of water can be added to the ingredients to help prevent burning. Note: whichever method is chosen, the oil temperature must not exceed 118 ° C. To control it, use a kitchen thermometer.
Strain with gauze (without squeezing it) and save the oil.
https://cdn.embedly.com/widgets/media.html?src=https%3A%2F%2Fgiphy.com%2Fembed%2FIbgUZUQeEg6TQcCi2Z%2Ftwitter%2Fiframe&display_name=Giphy&url=https%3A%2F%2Fgiphy.com%2Fgifs%2Fcannabis-hash-lub-IbgUZUQeEg6TQcCi2Z&key=61d05c9d54e8455ea7a9677c366be814&type=text%2Fhtml&schema=giphy&wmode=opaque
Discover & share this Sex GIF with everyone you know. GIPHY is how you search, share, discover, and create GIFs.
Care with preparation and storage
Let the oil and cannabis mixture slowly strain. If you squeeze the gauze, you will transfer plant material to the oil – which can decrease its durability.
Once ready, store in a glass jar, preferably.
The shelf life is at least two months and can be extended with refrigeration.
Remember: using high quality cannabis is essential for the effects to be positive and not cause problems for your health. It is also ideal to use the oil only during its period of validity. After all, better not hope for luck in these cases!
Coconut oil has hardened, now what? One option for this is to buy MCT coconut oil, it is fractionated and stabilized in its liquid state. This makes it much easier to leave the lub in a spray container for easy application.
ALERT! → DO NOT USE ANYTHING WITH COCONUT OIL BASE WITH CONDOMS! The friction weakens the latex, and causes it to burst. The same goes for silicone toys.
What are the effects of the lubricant?
Anyone who has tried this type of product says that it helps to increase sexual appetite, but this aphrodisiac quality is not just a side effect of relaxation and mental "high". Direct application of cannabinoids to the vulva can increase sexual pleasure – usually without causing noticeable psychoactive effects.
When you experience sexual arousal, blood flows to your clitoris and vagina, opening, stretching and lubricating. Likewise, when you apply phytocannabinoids directly to the vulva, they also increase blood flow. This vasodilation effect is also the reason why people's eyes can become red when they get high.
According to research on vasodilation in the eyes, THC stimulates the release of other neurotransmitters, particularly nitric oxide (NO). Nitric oxide causes the smooth muscle of blood vessels to relax, while blood vessels dilate and swell with blood. This process is the same as for erectile dysfunction drugs for men, which also work by releasing nitric oxide.
It is also worth remembering here that, according to studies, women are twice as likely to experience orgasms with the use of cannabinoids, and they can be even more intense and long lasting.
How and when to use?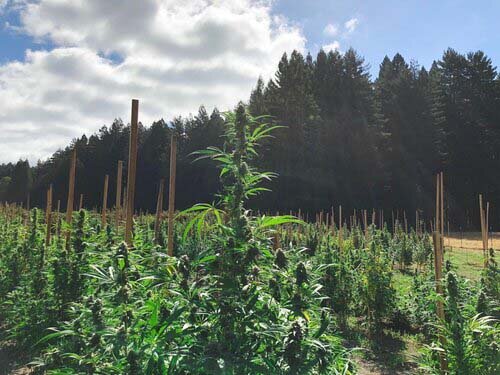 In our last post, we told how much the relationship between the female body and cannabis happens in this intimate sphere. Let your curious side take you and guide you through these paths.
Try it – alone or accompanied – to get to know yourself better or out. Just apply directly to the vagina. Oh, and don't forget: coconut oil can damage condoms and silicone toys, so abuse your foreplay moments.
From Girls in Green's own experience, it is delicious, and every woman deserves it.
So, did you like this tutorial? Do it and tell us what the experience is like!
If you have already used it, you can also mention it here in the comments as it was, for the girls who have not yet tasted this divine recipe.
To the next!